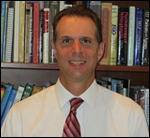 ............................
Notice of Privacy
Practices For Protected Health Information:

Download PDF


Dr. Winick offers prepared material for sale. The current items being offered are as follows:
Parent Questionnaire for child custody evaluations. This comprehensive questionnaire is completed by parents in child custody disputes. Dr. Winick developed this questionnaire from the information considered to be important by many of the leading clinicians who have published their approaches to child custody evaluations. The parents write their answers to various questions pertaining to their observations of, relationship with, and involvement with their child(ren). This utilization of this questionnaire can save considerable time in child custody evaluations by allowing the psychologist to avoid personally asking each one of these important questions during an interview. PRICE: $40 + $10 Postage and Handling for a pack of twelve questionnaires.


Parent Questionnaire for dependency evaluations. This questionnaire is a short version of the questionnaire used for child custody evaluations. It focuses on questions pertaining to relationship with the child(ren) and avoids questions pertaining to custody and visitation disputes. PRICE: $25 +$7 Postage and Handling for a pack of twelve questionnaires.
To order: Click here to open the order form (PDF file). Fill out the PDF form, print it, and return the completed order form along with a check payable to Dr. Charles Winick.
About | Clinical Psychology | Forensic Psychology | Prepared Material for Sale | Contact
© 2014 Dr. Charles B. Winick, Psy.D.